Crescent's Visa Debit Card looks like a credit card but works like a check! Debit Card purchases are automatically deducted from your Crescent checking account, so you can enjoy credit card convenience without the credit card interest. Our debit card offers the acceptance of Visa, and access to your money at ATMs nationwide. Make purchases at restaurants, retail stores, supermarkets, gas stations, and online – anywhere Visa is accepted! Visit your nearest Crescent Credit Union branch for an instant issue debit card, or apply now!
Free Acess to ATMs Across the Country
Crescent members have FREE access to nearly 30,000 CO-OP Network ATMs nationwide, including 1,100 in New England and 577 in Massachusetts. CO-OP ATMs can be found in 7-Eleven® stores, Dunkin' Donuts® stores, Costco® stores, and more!
Use our ATM Locator to find free ATMs closest to you
ATM & Debit Card Restricted Countries and States
We ask that you contact Crescent Credit Union prior to traveling so that we may inform you of any debit card restrictions in your area of travel at the time of your visit.
Chip Cards: Enhanced Security
The embedded computer chips in Crescent debit cards provides more security and wider international acceptance. A microchip embedded in every card adds a new layer of protection against fraud for purchases made at the point of sale. Information programmed into the chip is personalized for your account and each transaction generates a unique code, adding an extra safeguard against unauthorized use and counterfeiting. These cards are already in wide use around the world and are now becoming the standard in the U.S.
Follow these steps to use your card at a chip-enabled terminal:
Insert your card, face up and chip end into the chip-enabled terminal.
Leave the card in the terminal during the entire transaction.
Follow the instructions on the screen and either sign your name or enter your PIN as needed. Be sure to remove your card and take your receipt when the transaction is complete.
If a merchant isn't using a new chip-enabled terminal yet: You will 'swipe' your card to make your purchase, just as you do today. Chip Cards will continue to have the magnetic stripe on the back.
Online or phone purchases: Provide your card information as you have done in the past. Chip Cards will not change the way payments are made online or by telephone.
At an ATM: The process is essentially the same as at a merchant. Insert your card, leave it in the ATM, and follow the prompts on the screen. Depending on the type of ATM, you might be prompted to re-insert your card. Leave the card in the ATM until the transaction is complete and the card is released, and then remove your card. A PIN is needed for ATM transactions.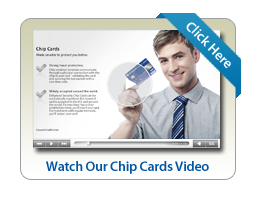 Introducing CardValet: Your card, on your terms.
CardValet allows you to turn your credit or debit card "on" or "off" anytime. When they're "off"…no one can use your cards. Turn them "on" when you're ready to use them:
Helps safeguard your cards from fraud
Lets you define areas where your card can be used
Limit purchase by the type of merchant
Set limits on the dollar amount
Instantly change your settings, giving you complete control over your credit or debit card.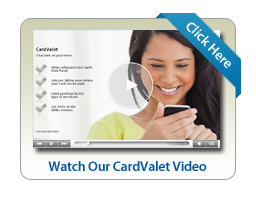 If you have questions or concerns, please call us at 508-559-5400 or 1-800-894-4445.